Remember that you enjoy the best vacations abroad when you have friends there
who can show you the most interesting and unusual spots.
We, the "Keys for Paris", can become this best friends you need in this city.
At your arrival in Paris you will receive a plan
which takes account of the following points:

The dates of your staying (all great deals in Paris during that period).
Your interests (art, cuisine, shows, music, entertainment).
We'll find for you the most attractive offers in Paris with regard to your interests and the dates of your staying in Paris.
Free pass for entry to museums with great discounts.
When you order our program, we will send you a list of all our offers with the original price and the special price you get with "Keys of Paris".
Here the list of several of the most wellknown monuments and attractions in Paris with the regular prices and the special offers you get with "Keys for Paris" in the 2-Days-Visit:
Price "Keys for Paris" for the same13 attractions:
49 €
With us you'll have also sales for souvenirs, taxis, restaurants and much more!
Don't lose even one minute during your vacation in Paris!
With us, you don't have to stay in the queue at entries.
Get it fast is our motto! Don't wait under the sun or the rain for hours in front of the Eiffel Tour or the Louvre Museum.
Be as fast as imaginable!
Get in night clubs without waiting and struggeling for the right to enter.
"Keys for Paris" helps you to spare time and money by elaborating a detailed plan for your visit in Paris. The plan is conceived according to your wishes, your timetable and your interests.
The program describes each of your days in Paris, contains a detailed road-map and gives advice for a better visit of each of the attractions or monuments you will see. What's more, we indicate all see-worthy places along your way to the chosen attractions. That way you can optimize your tour and see as much as ever possible for the time you dispose of.
"Keys for Paris" also provides a map of the city and a subway-map which can help you for your orientation in the Ville Lumière.
By preparing your program we can buy beforehand all tickets you need as well as a subscription for the subway. This allows you to spare time, avoid annoying queues and mostly also to get the tickets to a very competitive price.
To make your visit of the "City of Love" even more romantic, we can provide bikes for you which allow you to visit the many pedestrian areas in the center of Paris. We can also
provide a free pass for entry to museums with great discounts.
We organize for you a real photoshooting with professional photographers, so you'll never forget your Parisian holidays.
Our programs consider everything: your age, your interests, your condition, the music and discotheques you like most!
By ordering one of our programs, automatically you receive a present in a cosy and tipically French restaurant in the center of Paris and a discount in a souvenirs-shop near Louvre Museum.
We will help you the first day to get clear with the tricky way of using the Parisian subway, we deliver some advice about how to orient you in the city, so that once alone and on your own, you will never be lost in the French capital.
We'll provide you subway tickets or a less expensive E-card for the Métro according to the dates of your staying.
"Keys for Paris" shows you the best place for getting a big choice of original Parisian souvenirs with a
price reduction of 10%
just for our costumers in the shop "MAZAL" located in the Rue de Rivoli 178, just next to the Louvre Museum.
If you would like a photosession – the best gift for keeping unforgettable souvenirs of your trip to Paris – we can include it in your program and help you to chose the professional photographer who you can best realize your dream of unique pictures in the romantic Paris.
Our team:
Alexander Batyru – an internationally renowned fashion photographer.
Alice Gutkina – a press and artistical photographer who works with many Russian editions of worldwide known magazines like Cosmopolitan, Cosmopolitan – Pdychology, Top Beaty, and Lapin.
Elena Potyakina – photographer, our romantic Parisian, specialized in shootings about the "Love Story" of our customers.
If the trip to Paris for you is a romantic trip, with "Keys for Paris" you won't miss any of the most atmospheric spots in the city.
Bridges and enbankments, cosy squares and surprising panoramas, romantic restaurants and hidden terrasses for two: all that will be part of your amazing trip to Paris.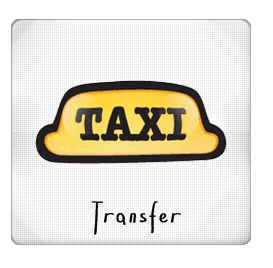 Special tarifs for transfers reserved to the customers of "Keys of Paris"
Standard: comfortable.

Business: Mercedes E Class, Mercedes Viano.

Luxury: Mercedes S Class.
According to your French skills, we'll chose for you the best fitting show. All performances on our offer list are highly entertaining, performed by extremely talented artists and very representative for the cultural scene in Paris. You just have to chose between a Symphonic Orchestra, a dance show or ballet, a comedia or an opera, a concert of Stromae or a jazz club with whiskey and a cigar.
Disneyland, a fairy tale for children and adults!
We can help you to buy tickets with
50% discount,
explain how to get the most adapted attraction according to the age of your children, and how to avoid waiting queues.
Paris by bike – that's a very special romance...
"Keys for Paris" will help you to rent bikes (which are the most popular vehicles in Paris), and you can see all the romantic streets of Paris without the inconvenients of traffic jams!
We can also offer you a special tour "Paris by Night" by bike. You will discover the main attractions and monuments of Paris, from Notre-Dame to the Eiffel Tower, with the special plus of tousends of lights illuminating them.
In Paris taste the real, traditional French food at the best adresses we can deliver you: a vaste assortment of seafood, which could frighten some people, but other enjoyed it to the end! You can also order warm Foie Gras (goose liver), lamb, duck breast, snales, mussels, onion soupe, Tatin cake, crème brulée, blancmange – just try not to kill you the first day by eating too much!
All that and much more we offer in the cosy restaurant next to Nôtre-Dame-de-Paris which we chose because of the quality of its food and the reasonable prices asked for excellent French cusine.
BONUS
To the tourists of "Keys for Paris" the restaurant offers a Kir aperitif or a glass of excellent French red wine.
Of course, how can you visit Paris without eating frog legs, coq au vin or trying fondue de fromage (melted cheese) – nobody can resist!
What would be Paris without the Moulin Rouge and its nightlife! But why don't just go to one of the coolest nightclubs of the Champs-Elysées or the Rue de Rivoli, since Techno Music has been born in the streets of Paris and "Keys for Paris" can assist you with many pieces of advice for getting the right place to spend an unforgettable night.
We help you to skip the lines, go right on to the heart of music and, why not, we adress you to the spots were you might meet a celebrity jut enjoying the Parisian night as you do. "Keys for Paris" has plenty of hints to makle your highlights in the Ville Lumière really unforgettable! We are here to do all we can to make your dreams become true!
What key

for Pari

s do YOU want to get ?
Excursions

&

Hand-tailored programs
for your staying in Paris
We create your

private

and

exclusive

experience in

PARIS

.
With Keys for Paris find the best accommodation with the lowest price guarantee for your staying in Paris. We checked out many hotels and rental flats on different price levels and found out the best of each category for our guests.
If you have already found a hotel you would like, dont't hesitate to contect us: for sure we can get it for a lower price!
Whatever your budget might be, we make it sure that you will get the best out of it by renting your hotel room or your flat directly trough Keys for Paris!
We care for our guests, you have just to enjoy the City of Light!
If you want to be up to date with our special offers, contests and programs, follow us in Instagram.
We post regularily new special offers which will allow you to get our services for incredible low prices.
On the other hand, we often start new contetsts. The prices to win are free tours, special tours, great surprises, free entries for shows and so on. Just be tuned in not to miss the occasion to get our best products and services as a gift.